Platforms
Supporting developers, data scientists, and architects is what we do. Find APIs, GitHub repositories and many of the other resources you need here.
Data Services Cloud Console
Easy to read guides, tips and documentation to rapidly help any developer working with Data Services Cloud Console APIs.
HPE Ezmeral Data Fabric
A sophisticated data fabric that enables you to run the right application at the right time in the right place on the right data.
HPE Ezmeral Runtime Enterprise
An enterprise-grade software orchestration platform designed to deploy modern applications using open-source Kubernetes, from edge to cloud.
HPE GreenLake
A managed cloud experience that accelerates your transformation by helping you to design, build, manage, and optimize your on- and off-premises clouds.
SPIFFE and SPIRE Projects
Hewlett Packard Enterprise (HPE) is the leading contributor to Cloud Native Computing Foundation's (CNCF) SPIFFE and SPIRE open source projects.
Chapel
A programming language designed for productive parallel computing from laptops to supercomputers.
Determined AI
Determined AI accelerates innovation with open source AI solutions to build and train models faster and easier.
Grommet
An open source UI development and design tool.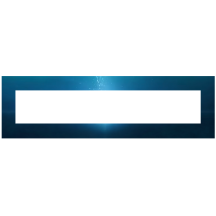 HPE Alletra
A paradigm shift in data infrastructure.
HPE Deep Learning Cookbook
A set of tools to guide the choice of the best hardware/software environment for a given deep learning workload.
SmartSim
Enabling Machine Learning and AI for traditional high performance computing (HPC) simulations.
Aruba Developer Hub
A comprehensive resource for developers that includes Aruba APIs and documentation to streamline the development of innovative, next-generation edge applications leveraging the Aruba Edge Services Platform.
HPE 3PAR and Primera
The world's most intelligent storage for mission-critical apps that provides an on-demand experience for instant access to data and is consumable as a service.
HPE Nimble Storage
The Cloud Ready storage platform with Predictive Analytics that provides robust APIs for service providers and tinkerers alike for the next generation data center.
HPE OneView
The foundation for a software-defined data center.
HPE OneView Global Dashboard
A software-defined, programmatic approach to managing infrastructure that allows you to manage up to 75 HPE OneView or HPE Synergy instances, and 150 HPE Hyper Converged 380 instances across data centers.
HPE SimpliVity
An enterprise-grade hyperconverged platform uniting best-in-class data services with the world's bestselling server.
iLO RESTful API
Redfish® API conformant for simple and automate remote HPE Server management.